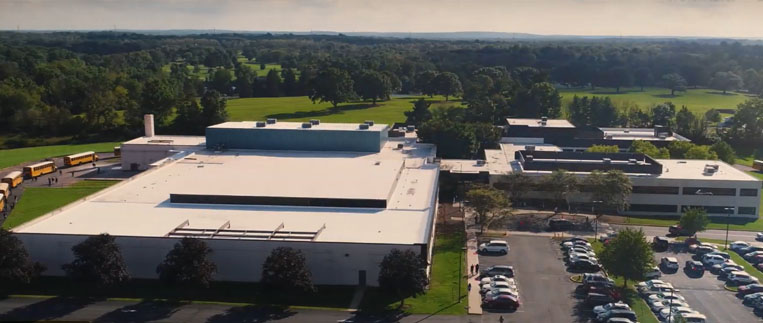 About CJCP
The mission of Central Jersey College Prep Charter School (CJCP) is to provide academic and social challenges and opportunities for students to attain the skills necessary for success in post-secondary education.
CJCP serves its mission by offering rigorous academic programs, college and career counseling, and extracurricular enrichment activities.
College Prep Curriculum
Over 18 AP Courses Offered

Over 10 Dual Enrollment Courses Offered through Raritan Valley Community College and Middlesex Community College

High School Courses Offered to Middle School Students

Evening and Weekend SAT Prep Courses Offered

All Middle and High School Courses Aligned with College Board Standards
Individualized instruction
Students are encouraged to take and placed in honors, Advance Placement, and college-level courses as deemed appropriate.

Remediation are offered for students who need extra help.
Increased integration of technology including smart classrooms, one to one Chromebook program, and electronic textbooks
Promotes self-learning and inquiry in an effort to ensure that students become life-long learners

Allows for flipped instruction

Helps track progress and growth, identify strength and areas of improvement, and design support services such as remediation
College entrance exam preparation
SAT/ACT preparation as a part of the daily schedule

Supplemental SAT/ACT prep courses on weekends
College and Career Counseling:
College admissions counseling

Career counseling

Scholarship search

Assistance with financial aid forms

Course selections guidance

College application assistance

College campus visits
Extracurricular Enrichment Programs:
College Mentorship Program

Competitive academic activities: Robotics, Science & Engineering Fair, Science Olympiad, Model UN, Geography Bee, Spelling Bee, Mathcount, Debate, etc.

Non-competitive activities: Clubs – Math, Games, Book, Photography, Red Cross America, Charity Club, etc.

Sport teams: Volleyball, Basketball, Soccer, etc.

Music: Band, Orchestra, Glee Club, etc.
CJCP also implements research-proven and field-tested instructional and organizational strategies including but not limited to low-student teacher ratio, small classroom sizes, supplemental instruction for remediation, and data-driven decision making. As a result, CJCP has earned many prestigious recognitions and awards by governmental and private institutes such as the U.S. Department of Education, New Jersey Department of Education, JerseyCAN and the U.S. News. Please visit our Awards & Achievements page for further details.
Dr. Namik Sercan
Chief Education Officer
732.302.9991 x1001
Central Jersey College Prep Charter School
101 Mettlers Road
Somerset, NJ 08873
Ph: 732-649-3954
Fax: 848-216-3183
Email: [email protected]